Translations with affordable prices!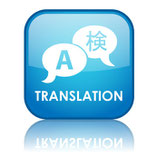 Publica Language Studio is B2B oriented language company, able to provide high quality translation and linguistic services in South Slavic languages (Serbian, Bosnian, Croatian, Montenegrin).
We are always ready to establish a new partnerships with international companies (as a translation vendor for Slavic and other languages). We are ready to offer very competitive rates for translation services into Serbian, Croatian and Bosnian language.
For on-going cooperation and large orders, we are ready to approve additional discounts.
SERVICES:
- Translation
- Proofreading
- Lecturing
- Transcription
- Voice over in 40 languages
- Dubbing
- Sound editing
Our specialist team, comprised of linguists and professionals with specialties in various branches of the translation industry, has adequate competence to meet all the translation needs of your company.